About us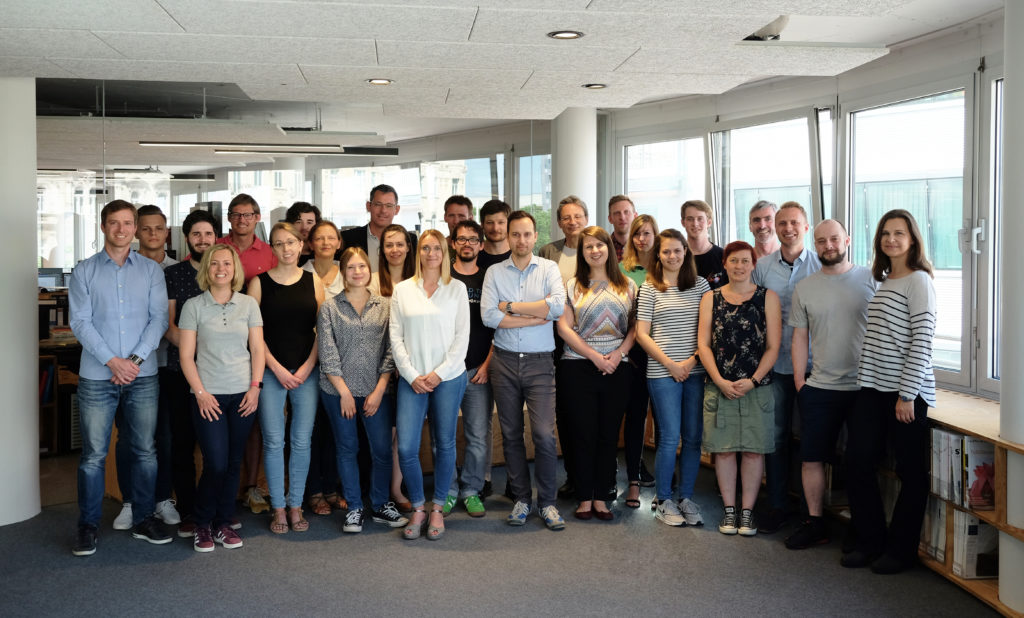 Our knowledge is the structure of your idea…
"Structural engineering is fundamental when it comes to planning a building, and substantial in order to succeed in all construction tasks. It combines the intentions of the client and the creative drive of the architects to create an appropriate supporting structure. This structure should not necessarily be a copy of existing models, but instead take all the available materials and the laws of nature into account and explore new horizons."
Werkraum Ingenieure ZT-GmbH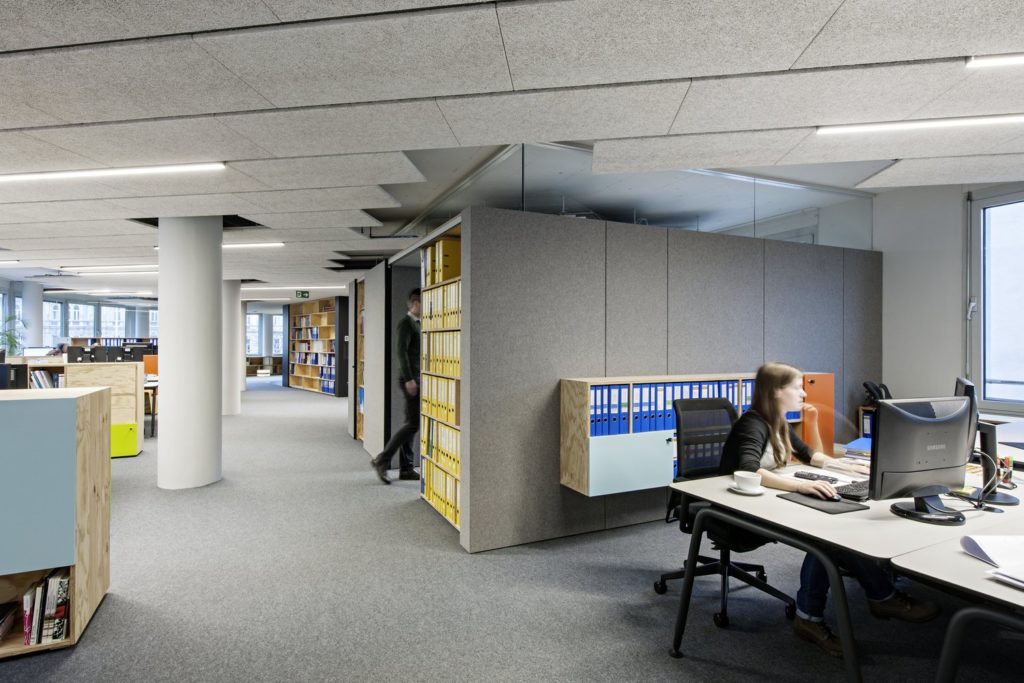 Werkraum Engineers work in dynamic teams. We combine our knowledge and experience of 25 years of structural engineering with the current technology status, new scientific findings and modern static solutions.
This way we create a solid base for the implementation of a large variety of projects – whether it's a simple utility construction, a sophisticated architectural design or a monumental sculpture.
Solution-oriented
During their studies of civil engineering at the Technical University of Vienna, Peter Bauer and Peter Resch started a business together. The two-man planning office made static calculations for various steel construction companies and produced workshop drawings accordingly. They charged lump sums for assignments, and when things didn't work right away, it meant going back to the start – new plans and new drafts, at their own expense. This taught the two entrepreneurs to never to think in a problem-oriented but rather in a solution-oriented way.
To this day, the work ethics of Werkraum Ingenieure can still be characterised with this solution-oriented approach, which is fundamental
not only for their cooperative work with architects and planners but also
for the successful implementation of their many extraordinary projects.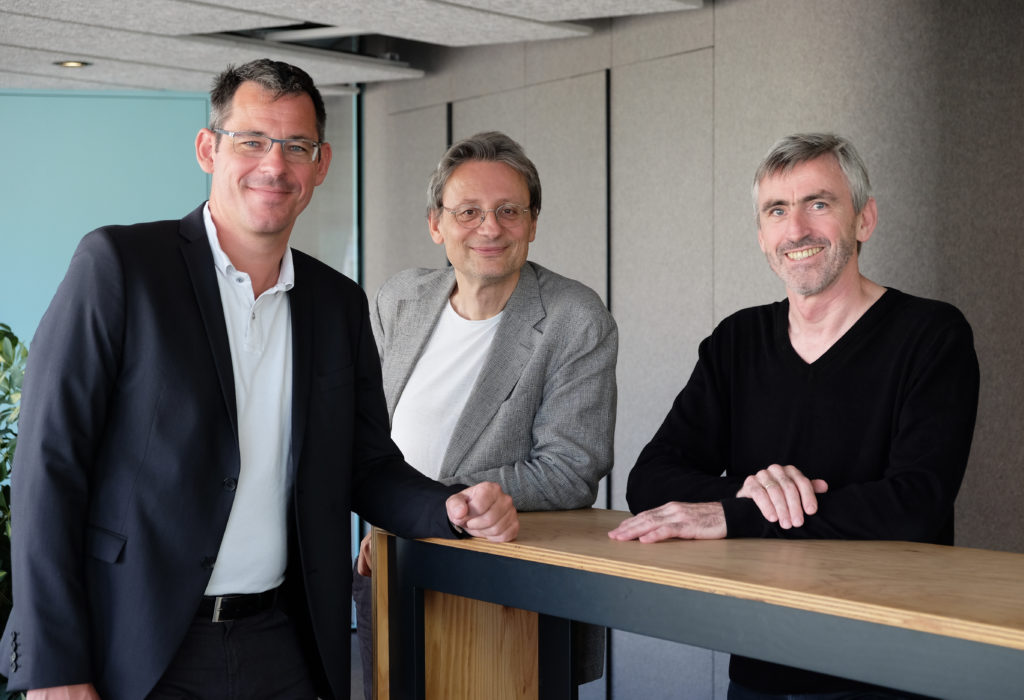 Faithful to designs
A trademark of our project development is implementing constructions as close to the architectural designs as possible. Prerequisite for this is having all the relevant knowledge of the static-constructional contexts but also a profound understanding of the architectural design. Architects and structural engineers usually have two very different approaches: The architect enters a room and notices the acoustics, examines the lighting situation and looks at surfaces – they truly get a sense for the room in its entirety. Meanwhile, the engineer thinks about the construction behind all this, sees the supporting structure underneath the surface or the steel construction details behind the façade. This perspective is highly specialised, similar to that of a radiologist examining an x-ray image.
Reconciling these two very distinct perspectives on one and the same project is the true art of planning and implementing constructions. Combining a safe and economical structure plan with the architect's original ideas and implementing them successfully can prove to be a true challenge.
Cooperative project development
Cooperative project development is the kind of challenge that Werkraum Ingenieure enjoy facing with curiosity and enthusiasm. This way, each project, each construction task and each structure calculation not only promises excitement but also adds its own individual spirit, which is reflected in Werkraum Ingenieure's corporate culture.
"Not possible" is not on our menu – that's the motto that inspires our team and guides all parties involved in our projects to satisfactory implementations. Where there are no standardised solutions, we team up with architects and planners to find some new answers that respond to all requirements regarding stability and designs for a particular project.
Making the impossible possible
We see the bigger picture and develop the best possible supporting structure for any architectural idea. That is why clients, architects, artists, designers and colleagues ask Werkraum Ingenieure for advice and support when it comes to turning seemingly impossible tasks into feasible realities.
Company history
Werkraum Ingenieure was founded in 1992 as an interdisciplinary planning office for engineers and architects. In the late 1990s, the company developed into an engineering office, that cooperates with many architects, designers and artists and develops, plans and implements innovative concepts.
1992 – 1998          Independent structural design office
1998 – 2005          Werkraum ZT-oe
2006 – 2008          DI Bauer & DI Resch Werkraum ZT-GmbH
2009 – 2014          Werkraum Wien Ingenieure ZT-GmbH
since 2015              Werkraum Ingenieure ZT-GmbH
Peter Bauer
Degree in civil engineering (structural engineering) TU Wien 1990
State- authorized and certified engineering consultant of civil engineering since 1995
Peter Resch
Degree in civil engineering (structural engineering) TU Wien 1992
State- authorized and certified engineering consultant of civil engineering since 1997
Martin Schoderböck
Degree in civil engineering (structural engineering) TU Wien 2000
State- authorized and certified engineering consultant of civil engineering since 2008
Awards
2023

2022

2021

2020

2019

2018

2017

2016

2015

2014

2013

2012

2011

2010

2009

2008

2007

2006

2005

2004

2003