KTM Motohall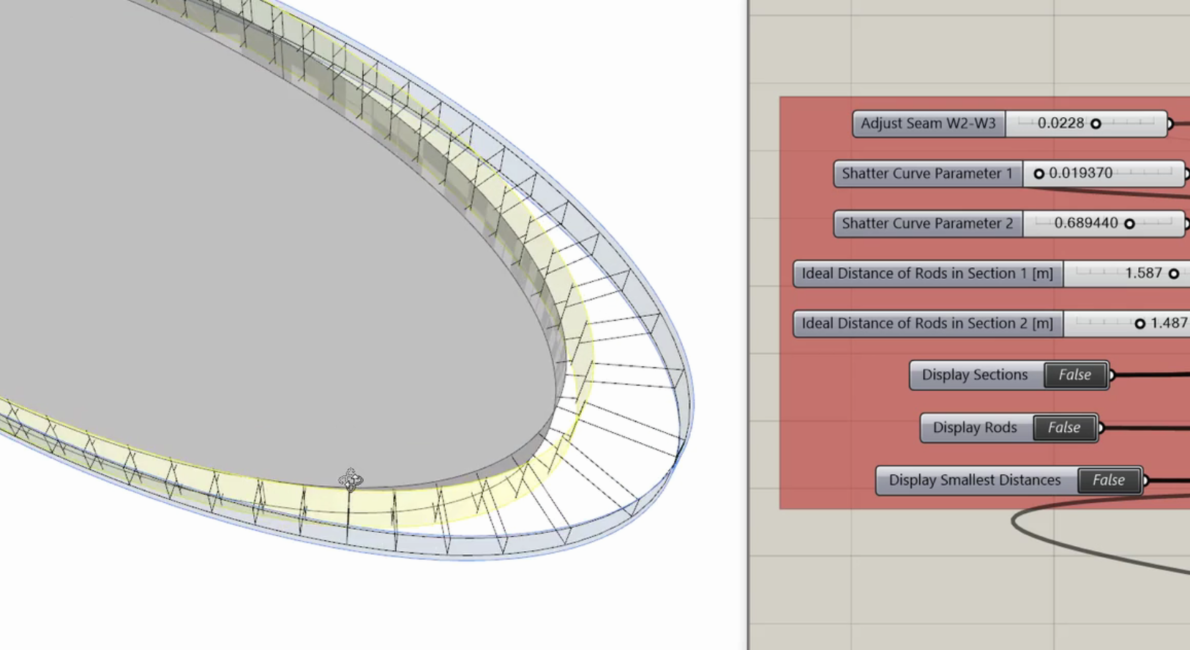 Location

Mattighofen, Austria

Architect

Hofbauer Liebmann Wimmesberger | Architekten und X ARCHITEKTEN

Client

Mattighofen Museums-Immobilien GmbH

Typology

Award

2021 European Steel Design Awards

Planning

2014 – 2016

Execution

2016 - 2019

Scopes

LPH1 Basic analysis construction planning
LPH2 Preliminary draft
LPH3 Preliminary structural draft
LPH4 Submission planning
LPH5 Execution planning
LPH6 Collaboration in tender procedures
LPH7 Support of the construction work
LPH8 Collaboration in the local construction supervison

Materials

Concrete
Glass
Steel & metal
The Austrian motorbike and sports car manufacturer KTM has commissioned Hofbauer Liebmann Wimmesberger|Architekten and X ARCHITEKTEN with the ambitious task of designing a museum for their company. werkraum ingenieure was responsible for the planning of the cantilevered, slender façade elements and their supporting structure, which represent an essential architectural feature.
With extensive parametric modeling in Rhino and Grasshopper, different versions of the structure were efficiently tested and certain parameters such as frame element spacing elegantly optimized. With this strategy the best possible structural results considering all given restrictions can be found.
The museum building contains four and a half floors. Due to the incline of the site, the floors are divided into two overground floors plus roof and two underground floors. Above ground is the permanent exhibition and on inclined ceilings – underground – temporary exhibition/event, showroom, exhibition depot, building services and additional storage rooms. The museum is accessible to visitors via a plaza in front of the entrance level on the ground floor with cash desk, cloakrooms and shop area.
Pictures: Hufton + Crow and werkraum ingenieure