Completion of BORA Niederndorf on finishing straight
The new office building Bora am Inn in Niederndorf complements the existing buildings. Large terraces are arranged on the east and west sides of the second floor, which are supported by steel spatial trusses with tension suspensions on the fourth floor.
The new building consists of one underground floor and five above-ground floors with external dimensions of 72m x 21.5m x 19m (L x W x H, above ground).
The entire building is designed as a reinforced concrete skeleton structure, with reinforced concrete wall panels forming the interior core.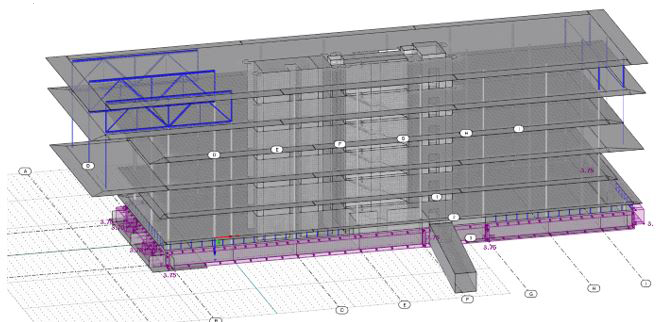 The new office space will be available to employees from autumn 2023.
Photos: LORENZATELIERS, Thomas Kasseroler