Completion of the parliament alternative accommodations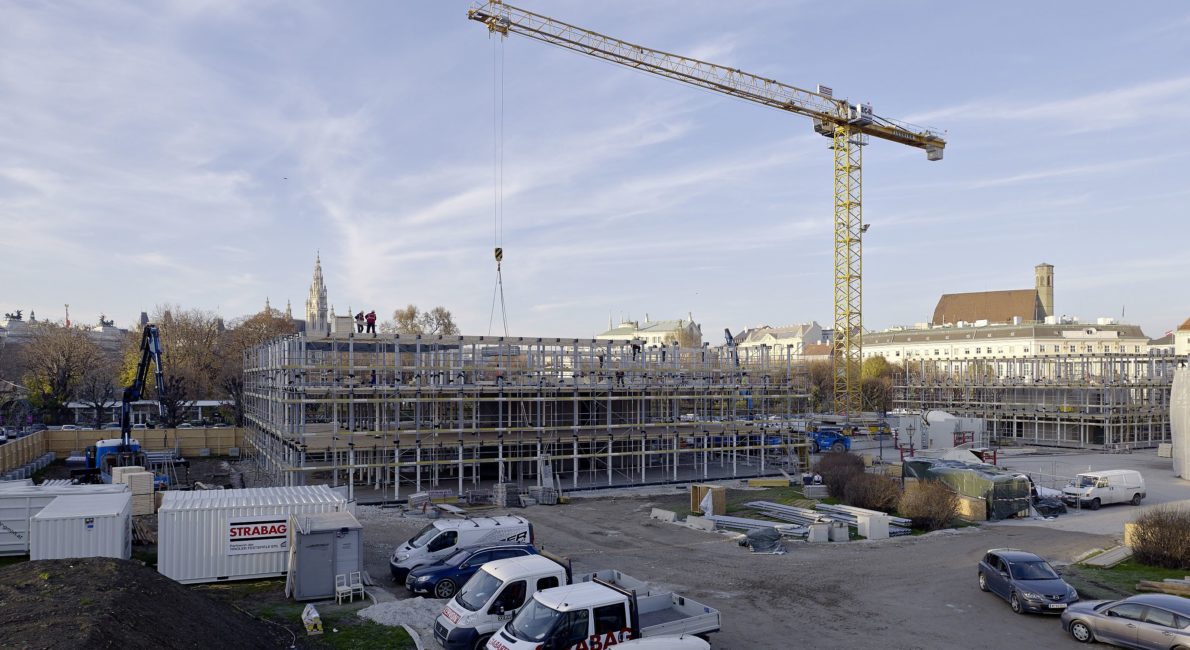 The project consists of 3 temporary pavilions at the public space Heldenplatz and the courtyard of the library in ecological lightweight construction / modular construction, which serve as office, service, administration and meeting areas during the renovation of the historic parliament building.
The reinforcement of the buildings is ensured by a solid construction (reinforced concrete). The floor area of each pavilion is 30 x 40 meters, the total use area of ​​11,450 square meters extends to three (both pavilions at Heldenplatz) and four (in the library courtyard) floors. The pavilion in the library courtyard is connected directly to the Hofburg (the former imperial palace) by a steel bridge. The architecture and spatial distribution of the buildings were adapted to the grid system of the Lukas Lang wood modular system. Steel supports and steel girder were used in rooms with larger spans (meeting rooms and conference rooms). Between Werkraum Ingenieure and the company Lukas Lang there is a long-term cooperation with regard to the static calculation and continuous optimization of the components of the system.
The resettlement of the national and federal assembly delegates to the alternative accommodation will be at the end of June. The temporary parliament buildings are dismantled after the renovation phase and the components of the modular system are reused for other buildings.
Pictures, Video: © Parlamentsdirektion / Johannes Zinner